We were thrilled and honoured that Lawton Yarns asked Concept's company director Charles to open their new showroom last month.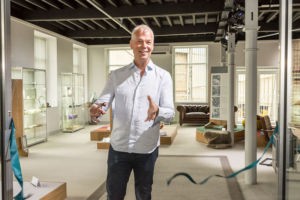 Charles Lawton at the Grand Opening
The showroom, a space designed and curated by Joanna Ramsden, has been created to promote the natural benefits of wool and celebrate the heritage behind Lawton Yarns. It is a space dedicated to educating visitors about the spinning process and the benefits of woollen yarn for flooring, with an aim to inspire, inform and celebrate the capabilities of wool.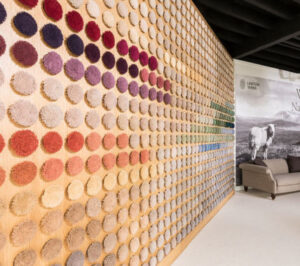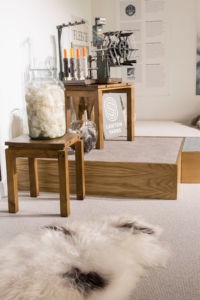 Images of the new Showroom space
Concept have close links with Lawton Yarns; our director Charles Lawton is the great grandson of the founder of Lawton Yarns and ran the business for many years himself before starting Concept Hand Tufting in 1994.
Lawton Yarns continues to be a world leader in the spinning industry, and we couldn't be prouder to have such an intertwined history with the company.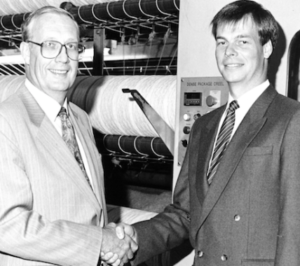 Charles and his father Colin
To read the full story please follow this link:-http://www.lawton-yarns.com/innovation/new-showroom-promote-wool-carpet-industry/
To read more about the history of Lawton Yarns follow this link:- http://www.lawton-yarns.com/collaboration/life-yarn-spinner-adapting-changing-world/